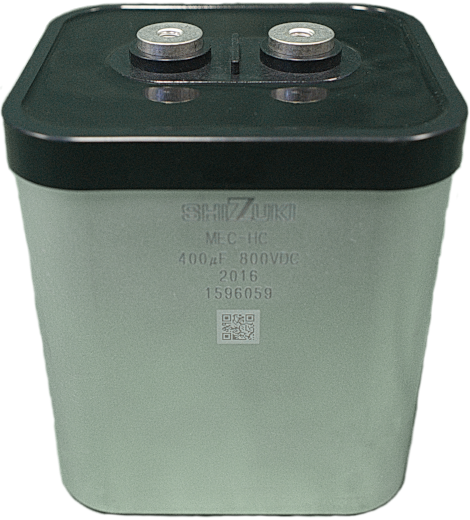 MEC-HC
Capacitance Range:
400µF , 800µF
Voltage Range:
800VDC
Construction:
Metallized
Application:
DC filtering,  
Frequency Converters
Inverters for induction heaters.
Shizuki™ MEC-HC capacitors are designed with DC link mounting in mind. Their internal construction achieve low inductance enable to reduce snubber circuit and can handle much higher ripple current as a result bulk capacitance can be reduced. These capacitors have self healing and internal fusing mechanism in order to achieve higher safety at end of life.