Employment Opportunities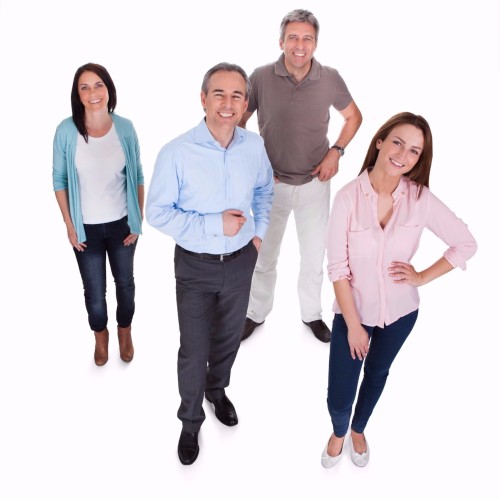 CURRENT JOB OPENINGS
Production Associate 
Manufacturing Engineer
Production Associate
American Shizuki is expanding its production force! American Shizuki has been a long-standing business in Ogallala, NE. We are currently looking for a few hard-working, reliable people to join our family and train as Production Associates. No experience necessary. We provide training for all positions and provide our staff with the opportunities for advancement.
This is a first shift position: Monday through Friday 6am to 3pm (off at Noon on Fridays)
Production Associates complete multiple manual and mechanical assembly functions in the construction of stacked and wound film capacitors. The processes include various process steps ranging from the point of raw material preparations to the final stage of packaging.
Essential Duties and Responsibilities:
Places parts in specified relationship to each other.
Bolts, clips, screws, solders, or otherwise fastens parts together.
Tends machines, such as electrical test equipment, soldering stations, printing and tape wrap stations, to perform operations on assembly line.
Works at different work stations as production needs require.
Works on line where tasks vary as different model of same article moves along line.
Performs general housekeeping as established by supervisor or plant operations
American Shizuki provides its employees with benefits such as health, dental and company-paid life insurance, as well as a 401K with match.
At American Shizuki, our associates are family. If you want to be a part of a community and not just a number, apply today by completing your online application.  For more information contact: hr@ascapacitor.com
Manufacturing Engineer
American Shizuki Corporation, based in Ogallala, NE, is a premiere manufacturer of custom capacitors. We are currently looking for professional engineer with manufacturing processes background to help create a more lean, efficient manufacturing floor utilizing manual labor and analyzing/overseeing automation opportunities. Essential functions include:
Evaluating manufacturing processes by designing and conducting research programs and applying knowledge of product design, fabrication, assembly, tooling and materials to create efficiency and maintain quality.
Develops manufacturing processes by studying product requirements; researching, designing, modifying and testing manufacturing methods and equipment.
Improvement of manufacturing efficiency by analyzing and planning work flow, space requirements and equipment layout.
Provides manufacturing decision-making information by calculating production, labor and material costs, reviewing product schedules and estimating future requirements.
Qualified applicants will possess:
Bachelor's degree from a four-year college or university with a major in mechanical engineering or manufacturing engineering
Three or more years experience in mechanical or manufacturing engineering.
Experience with PLCs and small automation a plus
Must be willing to relocate to Ogallala, NE - relocation assistance available for the right candidate
Must be legal to work in the U.S. without sponsorship (we do not have any sponsorship opportunities at this time).
American Shizuki offers competitive wages, relocation assistance as well as other benefits, which include health and dental, company-paid life insurance, long-term disability insurance, supplemental insurance, 401(k) w/ company match, sick leave, paid vacations and holidays.  ASC is an equal opportunity employer.
Become a part of the ASC family! Apply today at: hr@ascapacitor.com