Employment Opportunities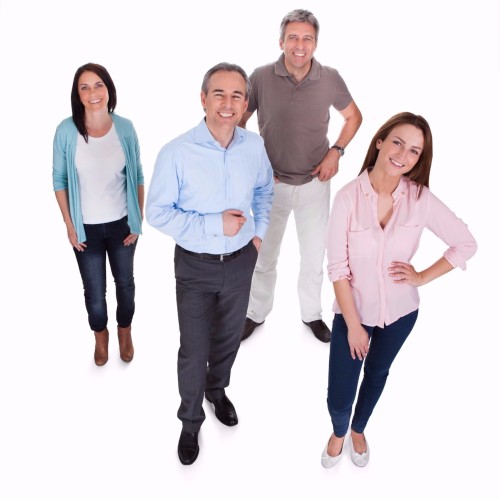 CURRENT JOB OPENINGS
Facilities Manager
Electromechanical Technician
Production Technician
Production Associate 
Why work for ASC?
No weekends on the production floor unless worked on a voluntary basis when offered.
No nights! We believe our staff should work at 120% while here and then go home. Spending time with your family and friends on the evening and weekends is important to you, so it's important to us.
Various incentives may be made available when production quotas are met.
Full time employees enjoy full benefits including vacation and sick time, company paid life insurance, as well as other health and dental benefits.
Full time employees can enroll in a 401K with a company match.
Most important, we are a family. The staff is welcoming and supportive here.
Facilities Manager
ASC has an exciting career opportunity as a Facilities Manager.The Facilities Manager directs and coordinates activities of workers engaged in repair, maintenance, installation and setting up of machinery, tools, and equipment in production, calibration and electronics shop areas and throughout facility, operating a variety of machines to fabricate parts, fixtures or equipment to support the production facility, and in maintenance of buildings, grounds, and utility systems of industrial plant or other establishment by performing the following duties personally or through subordinate supervisors.
Essential Duties and Responsibilities include:
Schedules repair, maintenance, and installation of machines, tools, and equipment to ensure continuous production operations.
Directs maintenance activities on utility systems to provide continuous supply of heat, steam, electric power, gas, or air required for operations.
Develops preventive maintenance program in conjunction with engineering and maintenance staff.
Directs and coordinates workers in calibration, electrical, electronic, mechanical, hydraulic, and pneumatic maintenance and repair of machinery and equipment based on production needs.
Establishes accurate time estimates for projects and maintains an accurate work schedule board to ensure that projects are completed in a timely manner.
Coordinate production line/equipment improvement projects.Establishes or adjusts work procedures to meet production schedules.
Analyzes work orders to estimate worker hours and create machining schedules that meet both internal and external needs.
Develops, recommends, and implements measures to improve production methods, equipment performance, and quality of product.
Confers with management, engineering, and quality control personnel to resolve maintenance problems and recommend measures to improve operations and conditions of machines and equipment.
Requisition materials needed for timely job completion. Inspect, maintain and order necessary supplies to keep sufficient stock on hand.
The perfect will have:
Associate's degree (A. A.) or equivalent from two-year college or technical school; or six months to one year related experience and/or training; or equivalent combination of education and experience.
Ability to read and interpret documents such as safety rules, operating and maintenance instructions, and procedure manuals.
Ability to Design work flows and procedures.
Strong project management skills
Supervisory experience
Experience negotiating contracts
Ability to write and submit proposals
Manage department budget
Other benefits of the position:
This is a salary position with supervisory responsibilities.
Gain sharing bonuses once a year based on company profit.
American Shizuki has been a long-standing business in Ogallala, NE. We are an equal opportunity employer.At American Shizuki, our associates are family. If you want to be a part of a community and not just a number, apply today at: hr@ascapacitor.com
Electromechanical Technician
ASC is looking for a full time Electromechanical Technician to join our Electronics Department. This position will troubleshoot, maintain and repair equipment necessary for capacitor production equipment. This person designs, modifies and manufactures components, circuits and equipment necessary for machine manufacture or repair.
Essential Duties and Responsibilities:
To operate and interpret the results of all electronic test equipment used in the day to day repair of production equipment.
Electromechanical capacity to trouble shoot, repair, and maintain equipment.
Work closely with the engineering department and Team Leaders.
Perform other related duties as assigned by management.
The perfect will have:
Ability to operate multimeters, both analog and digital scopes, generators, and various testers.
Knowledge of Programmable Logic Controllers (PLC'S) by various manufacturers.
Ability to design, draft, and trouble shoot PLC programs. Ability to read and interpret detailed machine drawings and schematics.
Knowledge of both analog and digital circuits.
Ability to specify for purchase, both original manufactured and substitute parts.
Ability to effectively function as a team player.
Good mechanical skills
An Associate's degree from an approved 2 year college or vocational school, 3 years of experience or a combination of education and training to meet the 3 year minimum required experience.
American Shizuki has been a long-standing business in Ogallala, NE. We are an equal opportunity employer and provide training for all positions. For those that work hard, have good attendance and have the desire, there are advancement opportunities with our company. At American Shizuki, our associates are family. If you want to be a part of a community and not just a number, apply today at: hr@ascapacitor.com
Production Associate
Fall is here and ASC is once again promoting from our Production floor opening new opportunities to get in on the ground floor with one of Ogallala's long standing companies. American Shizuki is looking for a few good candidates for our Production Associate positions available. No experience necessary - we will train you. Full-time hours are 6:00am to 3:00pm (Mon-Thurs) and 6:00am to Noon (Friday).
What would you be doing?
Production Associates complete multiple manual and mechanical assembly functions in the construction of stacked and wound film capacitors. The processes include various process steps ranging from the point of raw material preparations to the final stage of packaging.
American Shizuki has been a long-standing business in Ogallala, NE. We are currently looking for a few hard-working, reliable people to join our family and train as Production Associates. No experience necessary! We are an equal opportunity employer and provide training for all positions. For those that work hard, have good attendance and have the desire, there are advancement opportunities with our company. At American Shizuki, our associates are family. If you want to be a part of a community and not just a number, apply today at: hr@ascapacitor.com